About Us
"It all comes down to a chef's personality, creativity and sixth sense that truly defines one's ability to create superior cuisine." - Chef Drew McPartlin: Owner and Executive Chef Second Nature is San Diego's full service elite caterer, specializing in weddings, rehearsal dinners, holiday parties, and corporate events. Any special occasion can turn your home into your favorite new restaurant. We offer a wide variety of services from carefully paired food and wine dinners, exquisite family style meals, multi-course flights of appetizers, food stations from around the world, or global BBQ with a modern flare. Absolutely no corners are cut in quality so no matter how simple a dish or small of an event, it will be memorable. When designing a menu with us there are no limitations.

VENUES & PARTNERS
We Partner With San Diego's Best Venues and Culinary Artisans.
Located in Southern California, we maintain close relationships with the finest venues, purveyors, and farmers in order to offer a superior dining experience.  Whether it's the freshest catch from
Catalina Offshore Products
, seasonal produce from
Specialty Produce
or Second Nature's own organic garden, you are guaranteed the best options when choosing your menu.  Plan your Dream Wedding or Board Meeting at a private waterfront 
Spanish Villa
, San Diego's own Japanese Friendship Garden, or even a Local Farm. Considering entertaining at your own estate? Have our Sommelier Jeremy Bates provide the perfect menu pairing of fine wines from your personal cellar. We take care of all additional services, staffing, rentals, event planning, locating venues, designing craft cocktails, and any other special requests. With Second Nature Catering, the boundless possibilities will make your event unforgettable.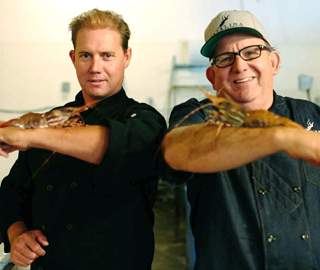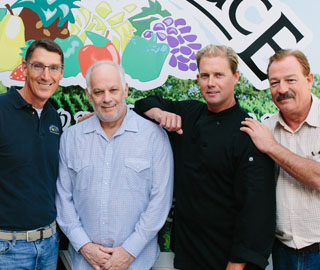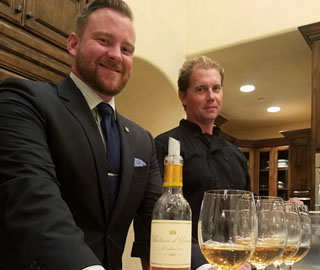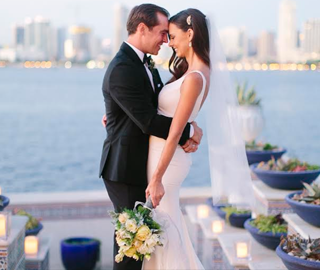 "Chef Drew McPartlin and Second Nature Catering exceeded all my expectations. As a wedding and event planner for 10 years, I have become extremely particular to whom I refer to my clients. I want only the best for them—not only in food quality, but also in service. Second Nature Catering has it all. Fresh and local food of the highest quality is the standard. Quick to respond and being totally organized is not only important to me as an event planner, but for those who choose to plan solo. Easy to work with and their willingness to bend over backward creates a seamless event. Their culinary artistry has created some of the most fabulous seasonal menus I have seen! Trust me, with Chef Drew at the helm, you cannot go wrong!"

"Chef Drew takes great pride in providing the best ingredients for his customers. Each and every morning he visits Catalina Offshore Products to walk alongside me and hand select his seafood. He is always focused on what's in season, and never compromises on quality."

Fishmonger Catalina Offshore Products

"I'm an Event Architect with a clientele that expects perfection. After tasting his food, I knew I wanted to offer his talents to my clients. Our first event together was a seated dinner for 120 guests and it was flawless. Chef Drew was utterly amazing and every guest left that evening talking about the fabulous food, I knew I had found a diamond stared Chef in Drew."

"We absolutely love Chef Drew and his incredible staff! He has covered intimate dinner parties at our home to full scale 50+ person parties and always comes in with an amazing attitude, impeccable service... and the best part… HIS FOOD!  Chef Drew comes up with inventive menus to meet our needs, is always accommodating and his food is OUT OF THIS WORLD.  He is extremely talented and knowledgeable, and makes the most delicious, delectable food you've ever eaten.  You will never go wrong choosing Drew and his team!"

"Coronado Island Film Festival has enjoyed the services of Chef Drew McPartlin and his capable staff on several occasions, including a garden party at Hansen mansion for 200 guests, several post-screening after-parties at Coronado Private Bank, and two elegant receptions at Glorietta Bay Inn. They are a joy to work with: professional, reliable, and the food they prepare is innovative, beautifully presented and served, and delicious! And they make it look so easy! "

"Farm to table is an overused term these days but when you are talking about Chef Drew nothing is more applicable. Who do you know that goes fishing for Yellowtail at the crack of dawn off the Coronado Islands so that he can bring his clients a handcrafted menu that was caught hours before being served? This is Chef Drew.  And, he keeps his menu seasonal, creative and always searches for the best ingredients. That is the type of quality and service my family and I have experienced with Chef Drew for over a decade."

"We have had the pleasure of working with Drew for many years. We appreciate Drew's eye for detail and commitment to sustainable sourcing. He takes the time to personally come down to Specialty Produce and hand pick every ingredient for his events. His passion is showcased through the delicious food that we've had the pleasure of sampling over the years!"

"Chef Drew is by far the best private chef/caterer we have used.  His food quality and preparation is superior to any catering we've had at other functions.  We love fresh seafood and Chef Drew has consistently provided the highest quality, usually locally sourced, seafood we've had.  His sashimi is unbelievable.  The meat courses he cooks, including his home-cured bacon, are also out of this world delicious.  His appetizers are so good (and memorable), that many of our guests will ask, before the party, if Chef Drew is catering.  Chef Drew has made our family parties not to be missed.  And a huge bonus is that Chef Drew is a really nice guy.  He's very easy to work with, and will create a menu specifically to fit your needs."

"We've used Second Nature Catering for a numerous number of events ranging in size and have been pleased EVERY time.  From the initial point of contact to creating and finalizing a menu... Chef Drew and his amazing team make throwing a party EASY.  Whether our party was an elegant, formal, sit down event or a fun, passed appetizer/ cocktail party... the food is always spot on and their service is impeccable!  Second Nature Catering is a wonderful group of people that love what they do and it shows in the service they provide.  This is definitely not your average catering company.  Don't be surprised if the vegetables being served are from one of the chef's gardens or if someone on the crew just caught the yellowtail sashimi!  Second Nature Catering ONLY sources amazing ingredients for the food they serve. Fresh, flavorful and creative are definitely words I would use to describe their menu."
Contact Us